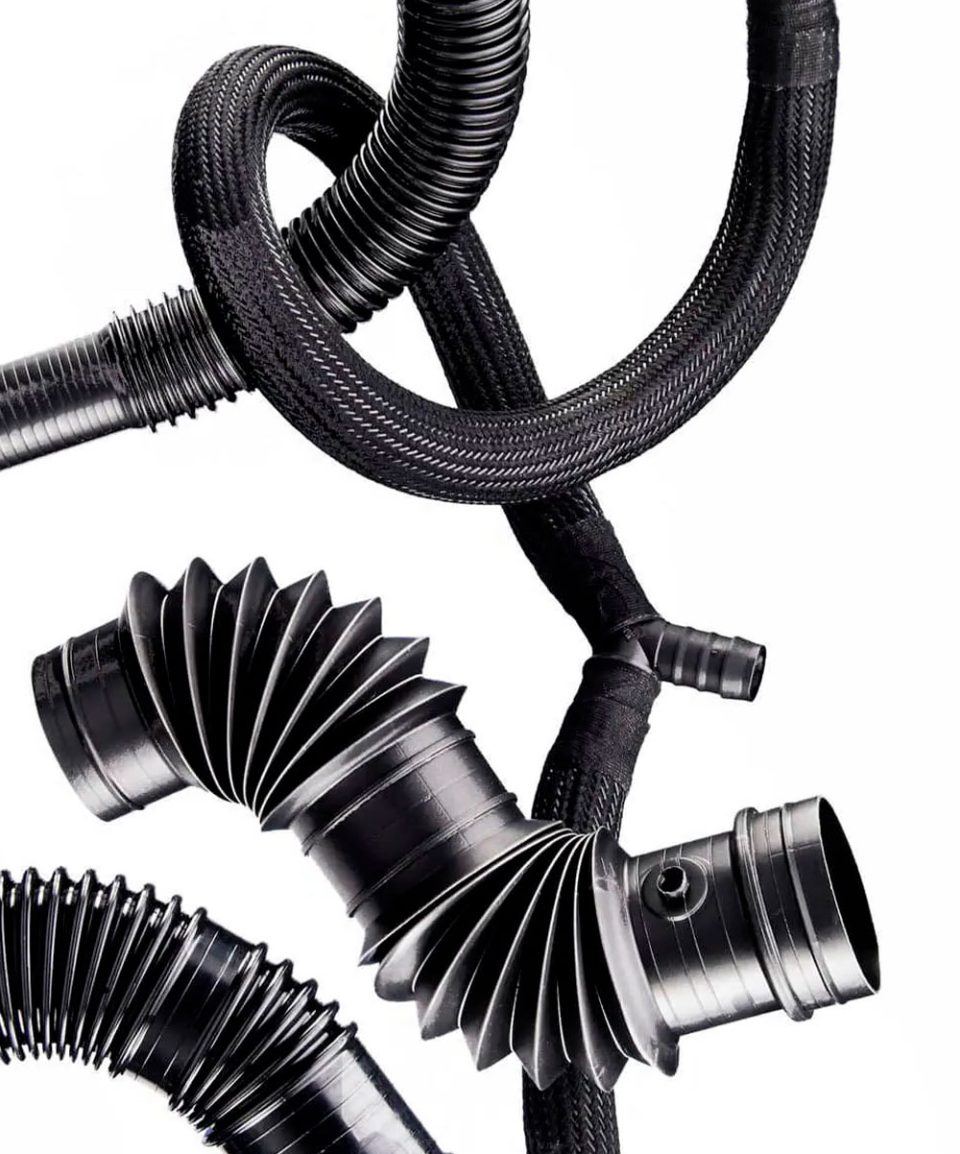 Automotive
Corrugated pipes for cable protection in the automotive sector.
We have developed complete and high-quality small-series machines for the automotive market. Our machinery is capable of producing high-quality tubes used for a wide range of applications in the industry, including fuel tubes, air conditioning and ventilation tubes, and protection tubes for electrical systems. They allow for a wide variety of tube lengths to be produced on a single machine, resulting in greater efficiency and cost reduction for our customers.
Thanks to our corrugators machine our customers are able to produce their own products easily and conveniently, simply by adding mold modules and blocks and adapting the length of the mold block chain to the final product. Choosing Olmas as a partner for the production of tubes for the automotive sector means choosing a reliable, innovative, and customized solution.