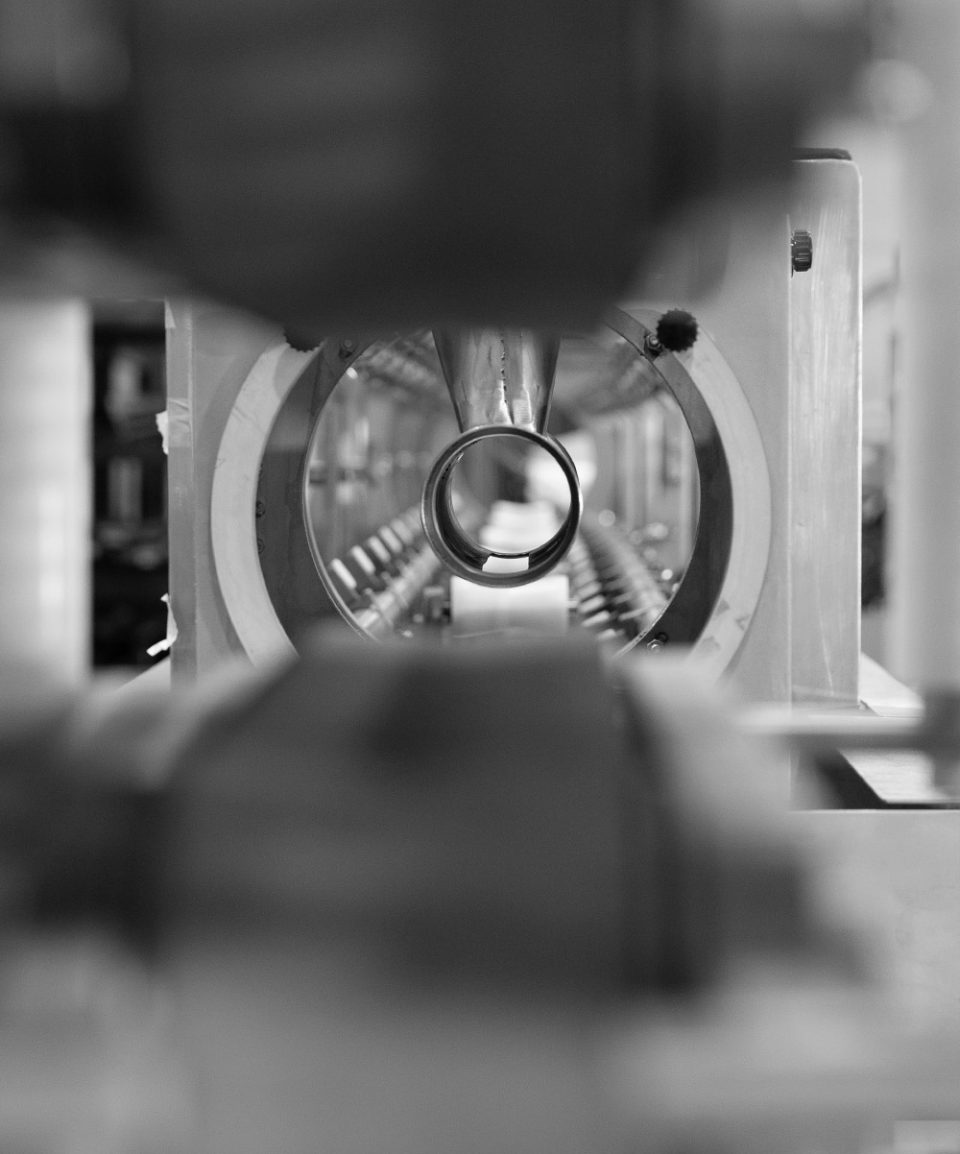 Downstream
Olmas offers a comprehensive range of machines and equipment for various plastic processing applications
Our machinery lineup includes Corrugators, Extrusion Heads, Cooling Tanks, Perforators, Cutters, Coextrusion Line for PVC Suction Hose, Molds and Spare Parts. All our machines are proudly made in Italy, embodying the highest standards of quality and craftsmanship.
Olmas' extrusion lines for plastic tubes are built with flexibility in mind, allowing for modular composition and customization according to each customer's specific requirements. Our team customizes and tailors each machine to meet the specific needs of our customers, ensuring optimal performance, productivity, and integration with other machinery. That's why every Olmas machine is meticulously crafted, starting from blocks of the finest raw materials that shape the individual components.
The combination of CNC technology and state-of-the-art electronic components ensures that our products stand out for their unrivaled quality and long-term durability. Simplicity of use, low maintenance requirements, and cost control are shared characteristics across all Olmas products, from corrugators to cutters. We prioritize user-friendly designs that streamline operations while minimizing downtime and operating costs. With Olmas machinery, customers can trust in reliable and high-performance solutions that are backed by our expertise, Italian craftsmanship, and a commitment to customer satisfaction.