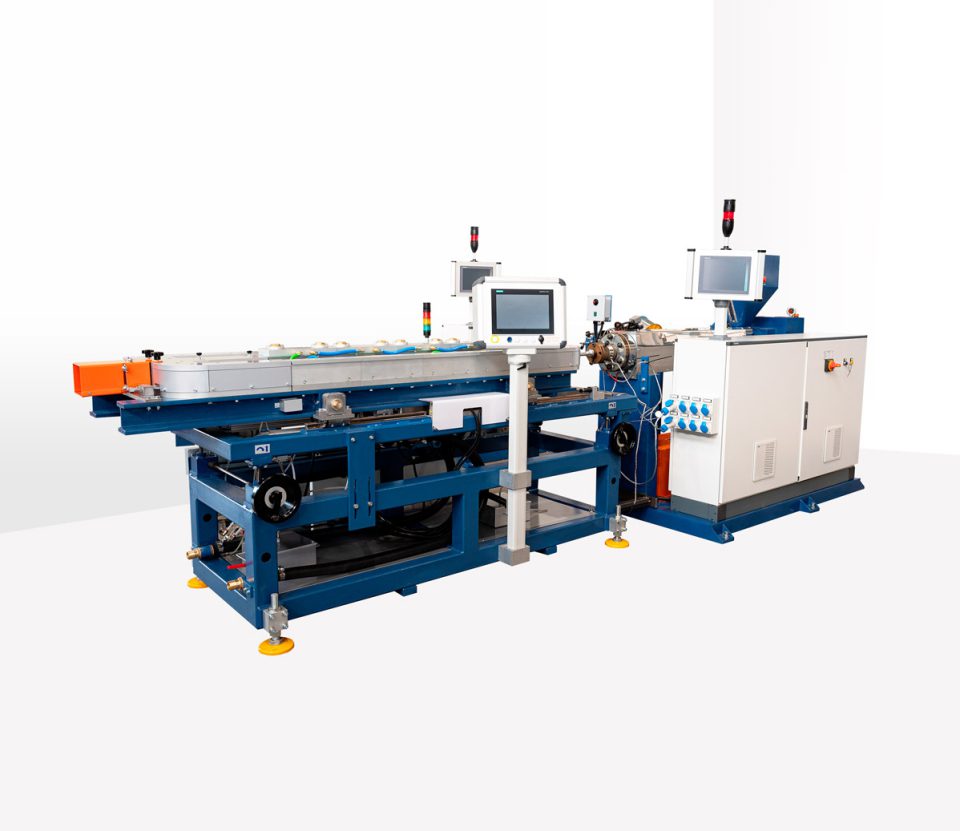 Flexible, Customizable, Productive
The C2 model is an innovative machine designed for the production of medium diameter pipes between Ø10 mm and external diameters up to Ø55 mm, used in various industrial sectors, including the electrical, sanitary, domestic, automotive and medical sectors.
This corrugator stands out for its versatility and the many features it offers.
Its compatibility with single and dual channel vacuum and blow molds allows for a wide range of possibilities in the production of tubes with different shapes and characteristics.
Furthermore, the C2 Corrugator allows for the creation of pipes with internal laminates and with color stripes, offering further possibilities for customizing the products.
The liquid cooling system, which can be connected to an industrial refrigerator or cooling system, ensures efficient temperature control during production.
This machine stands out for its high productivity, despite its compact size. Robustness and stability in production help ensure a continuous and reliable process. It is designed to reach high production speeds, allowing you to obtain a high volume of tubes in a short time.
The C2 Corrugator, a highly customizable machine, able to satisfy the specific needs of each customer.
High speed
Mold blocks made of steel
Automatic lubrication system
Siemens PLC unit
Touch screen panel
Movement of the molds forward and backward
Water cooling system for front bend, rear bend, left channel, right channel and center channel
Quick and easy change of mold blocks
Pneumatic ejector cylinder
Interface for synchronization with the extruder
Enabled for Industry 4.0
| | |
| --- | --- |
| Min | Max |
| Ø10mm ID | Ø55mm OD |
Contact us for more information