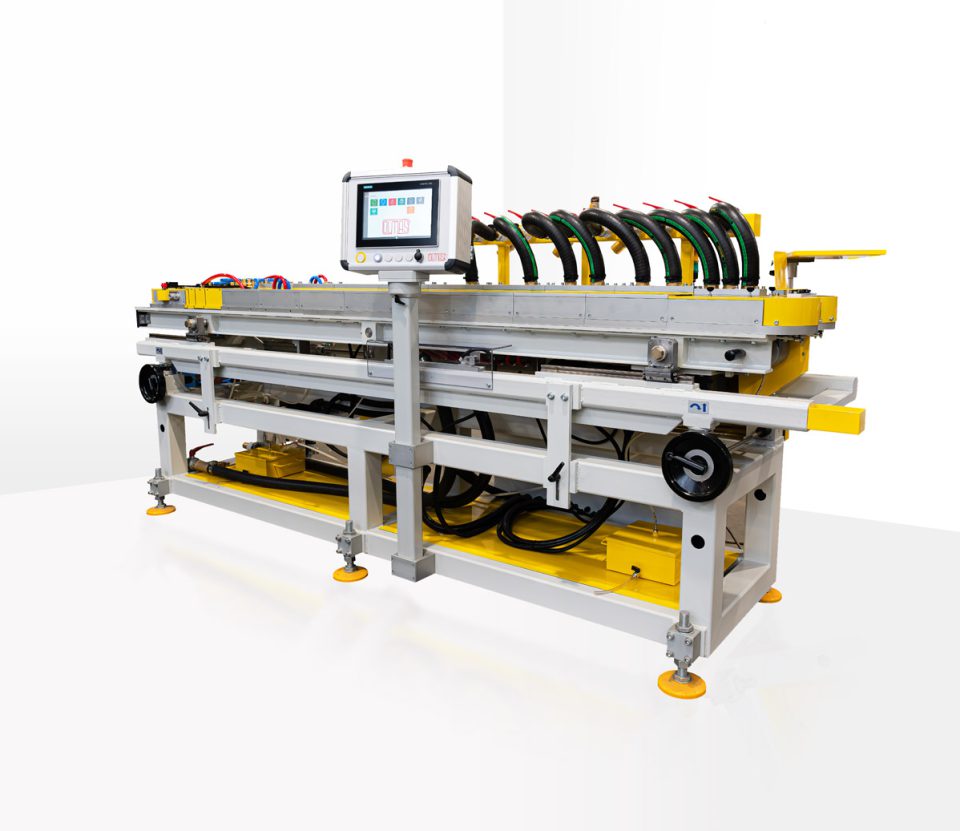 Versatile, Intelligent, Smart
Designed with care and precision to meet the needs of our most demanding customers, producing small and medium diameter tubes ranging from Ø4 mm internal to Ø32 mm external.
The C1 is a versatile machine compatible with blow molding and vacuum forming molds.
Thanks to the ability to vary the number of molds with simple operations, the C1 corrugator can easily adapt to different production needs. The machine is equipped with an advanced control system through a PLC and a touchscreen monitor, which allows intuitive control of all functions.
Its cooling system enables easy connection to an industrial refrigerator or cooling system, ensuring efficient heat dissipation and continuous, reliable production.
The system can be customized according to the customer's needs, providing a tailored solution for each specific request. The user-friendly interface and reduced maintenance costs make the C1 a cost-effective and reliable choice for tube production.
The C1 corrugator has been designed by OLMAS to achieve high production speeds without compromising the quality of the final product. Thanks to its precision and reliability, it is the perfect choice for the production of high-quality tubes.
Compatible with blow molding and vacuum forming molds
Ability to vary the number of molds with simple operations
Control of all functions through a PLC and touchscreen monitor
Liquid cooling with the option to connect to an industrial refrigerator or cooling system • Customizable according to customer needs
User-friendly
Reduced energy consumption and maintenance costs
Designed to achieve high production speeds"
Contact us for more information